In case you hadn't already noticed, I'm an avid lover of makeup and beauty products. I also happen to be a lover of animals, so I always prioritize purchasing cruelty-free (and if possible) vegan makeup items. Did you know the FDA does not regulate cruelty-free labeling, so any company can essentially lie about it? I, too, was shook to discover this.
Although proper research can be difficult to navigate at first, it's not impossible to find high-quality cruelty-free brands at a reasonable price. In fact, you'd be surprised how many of them line the shelves of stores such as Ulta and Sephora. My point here is, there really isn't an excuse not to buy cruelty-free makeup if you live in the United States. Even drugstore brands like E.L.F fall under the cruelty-free category.
Another thing to keep in mind is the sad truth that any brand selling to China is required by law to test on animals. That means brands such as Nars, Maybelline, and Estee Lauder are unfortunately not as ethical as they may claim to be.
Without further adieu, here are some fabulous cruelty-free brands you might want to utilize instead!
---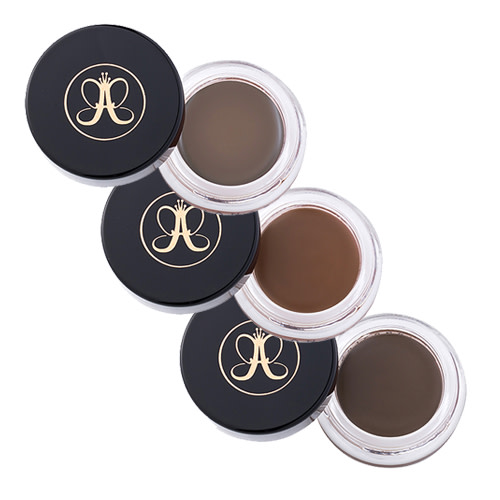 Anastasia Beverly Hills has been one of my top go-to brands since middle school. The brow pomades in particular are spectacular- I've been using the same one for three years. Like, the same exact bottle. The company is also known for their highly-pigmented eyeshadow palettes, such as the adored Modern Renaissance palette. Though they may be a bit pricey, I adore ABH for their unbeatable quality and longevity.
---
Urban Decay's Naked palettes are at the very top of my list of staples. I, like many others, went through my angsty high school years with the Naked mini palette on hand at all times. Remember those days of trying to pack the black powder into your outer corner until you looked like a deranged raccoon? The pan sizes of the eyeshadows themselves are very generous, which I consider to be a definite plus, and the quality is also fabulous. The company also has a successful collection of high-coverage foundation, which I have purchased in the past.
---
Too Faced is perhaps best known for their adorable tin eyeshadow palettes and *allegedly* "better-than-sex" mascara. I personally love them for their loose and translucent powders- it's the only product I can rely on to keep my makeup in place for 10-12 hours. I admire the brand for its cutesy, girly personality, and the fact that many palettes come scented is an added bonus. My sweet peach palette still smells like heaven years later, which makes me inclined to reach for it several times per week.
---
It Cosmetics, hands-down, makes some of the best brushes I've ever used. I received a package of five for Christmas about a year ago, and still use almost all the brushes on a daily basis. The blending brushes and blush brush in particular are amazing and unparalleled, though a bit pricier than other brushes. If you have some extra cash to throw around, I would recommend these beauties to anybody.
---
Pacifica is both cruelty-free and vegan, made right here in the USA. I absolutely love their kale micellar water for removing makeup- it's gentle, non-drying, and it smells amazing. Pacifica also makes a variety of delicious-smelling lotions, perfumes, and even some sugary lip scrubs for the days that you really feel like pampering yourself. The micellar water and kale wash also happens to smell amazing, like a fresh fruit smoothie.
---
Lush, of course, is the epitome of fluffy, glittery beauty and bath products. The company is 100% vegetarian, and has a gigantic heart for stopping animal cruelty in the beauty industry. While I mostly stick to bath bombs and face masks, I do know that Lush also has a line of versatile cosmetic colors. Because there are so, so many products to try, your skincare routine will always be fresh and changing. Some of my favorite Lush face masks include Cup o' Coffee, Mask of Magnaminty, and Catastrophe Cosmetic.
---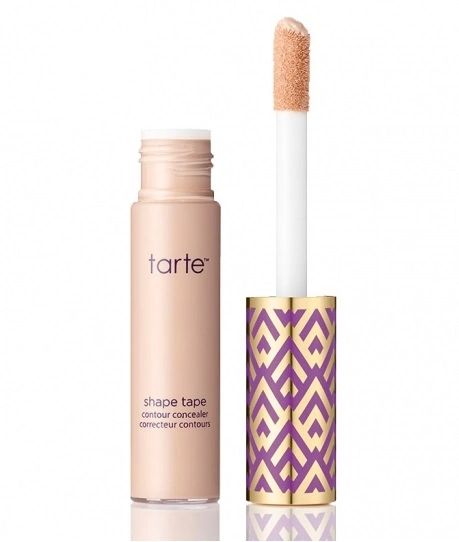 Tarte's Shape Tape concealer holds a very special place in my heart. Seriously, I don't think I truly understood the magic of under-eye concealer until I opened my first bottle of Shape Tape. Giant blackheads popping up all over your nose? Shape Tape. Heavy bags after a night of excessive studying? Shape Tape. Trying to cover up all your haters? Dab over them with a bottle of Shape Tape. The bottle contains a very generous amount- one tube lasted me almost three months of daily use.
---
I have only used one palette by BH Cosmetics (The Carli Bybel Palette), but I loved it enough to include it on the list. For only twenty bucks, the palette comes with fifteen shadows, two highlighters, two darker contour colors, a blush, and a bronzer. What more could a makeup fanatic ask for? Not only is the quality of the product creamy and easy to work with, it also packs a serious punch of pigment. No eyeshadow primer needed for these babies.
---
Brand links
ABH: https://www.anastasiabeverlyhills.com/
Urban Decay: https://www.urbandecay.com/
Too Faced: https://www.toofaced.com/
It Cosmetics: https://www.itcosmetics.com/
Pacifica: https://www.pacificabeauty.com/
Lush: https://www.lushusa.com/
Tarte: https://tartecosmetics.com/
BH Cosmetics: https://www.bhcosmetics.com/
---
All sources are courtesy of PETA and Cruelty Free Kitty