I attend college in the Boston area, but not smack-dab in the middle of the city itself. Personally, it's both a blessing and a curse for me, as I'm able to explore the exotic flavors of Boston without having to choke down the smells every time I step outside. Taking the train into Boston isn't an everyday occurance to me; instead, it's an occasional treat I allow myself to embark on. I am a relatively picky eater, admittedly, so I tend to stick with the same 3-5 restaurants.  But trust me, these restaurants have earned their spot on my list. Especially #2- I've probably spent $60 on Uber Eats alone for that company.
---
1- In the heart of Faneuil Hall, meat-eaters and vegans alike can find a delicious meal at Wagamama. Wagamama primarily serves Japanese-style cuisine, like ramen and fresh juices, and their vegan menu is one of the more impressive ones I've come across. The dumpling-like yasai gyoza make for an excellent appetizer, and paired with the tofu ramen, it's a match made in heaven. The tofu tastes silky without being mushy, and packs a punch of flavor that you normally don't find in vegan tofu options. It's also surprisingly filling, considering it's mostly just a bowl of noodles and vegetables.
---
2- I'm not rating this list in order from favorite to least favorite, but if I did, Los Amigos Taqueria would hands-down be my number one. I came across them one night as I scoured Uber Eats for a quick dinner, and have been absolutely hooked on it since. This burrito joint isn't specifically aimed for vegans, but it's fairly easy to customize to your liking. I personally always order the same thing: an extra-large bean burrito with pico de gallo, spanish rice, and lettuce. That's really all I need to take my tastebuds to heaven. There's something about the quality of the ingredients that always taste extremely fresh and vibrant, and I never get tired of ordering my favorite comfort-food burrito. Los Amigos Taqueria has locations in Newtonville, Brighton Center, Coolidge Corner, and West Roxbury, so there's no excuse not to give it a try if you're in the area.
---
3- Speaking of Uber Eats favorite, I'm also a very big fan of Energize, which is located in Brighton. Energize is one of the very few vegan-targeted cafes in my delivery area, so I certainly take advantage of their smoothie bowls and beverages. Similarly with Los Amigos Taqueria, I do have a favorite meal from Energize. The Cashew Cheesecake smoothie bowl is the perfect sweet-tooth fix for everything from movie night to date night, and is so darned filling, you won't be hungry again for hours. Some people might not be a fan of the bowl's overwhelming sweetness, but for me, I think it's absolutely addicting. If smoothie bowls aren't your thing, you're bound to find a match with one of their signature colorful salads.
---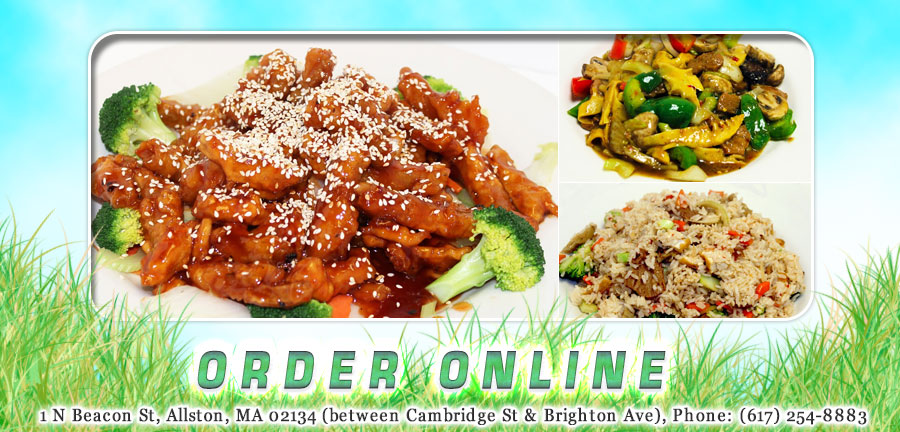 4- Are you a vegan who misses the cholesterol-boosting, greasy joy of digging into Chinese food? Grasshopper may (and undeniably will) be the answer to your food prayers. Grasshopper, which is located in Allston, specializes in vegan American-style chinese food. You heard me- do you want those fat chicken fingers with the sweet dipping sauce? Grasshopper has a vegan version. A slice of vegan strawberry cheesecake? Grasshopper has you covered. AN ENTIRE vegan strawberry cheesecake? You got it. The veggie lo-mein is also highly addicting, and may pair nicely with the battered tofu nuggets. And by may, I mean it undeniably will.
---
5- The Friendly Toast will forever hold a soft spot in my heart. My high school friends and I always used to frequent the Portsmouth location after our most memorable milestones, like Junior prom and graduation. It's a place, to me, that holds so many fond memories, and also has a warm, welcoming energy. The aesthetic of the restaurant is fabulously retro and almost Bowie-like, decorated with strange artwork and its famous slime-green painted walls. There's something on the menu for meat-eaters and vegans alike, including a variety of breakfast food, diner food, tex-mex food, and salads. Some of my personal favorites are the vegan mac and cheese, nachos, breakfast burrito, and oatmeal bread, which you can buy in loaves from the restaurant. The Friendly Toast has locations in Back Bay, Cambridge, Portsmouth, Burlington, MA, and Burlington, VT, so I highly recommend checking it out if you ever get the opportunity. I promise your taste buds will not be disappointed.
---
If you're interested in finding more vegan restaurants in your own area, I highly recommend purchasing the app Happy Cow. It uses your location to notify you of vegan restaurants and options in your area, along with how highly rated they are by other vegan users. It has been extremely useful for me on vacations away from home!
All images are taken directly from the restaurant's websites, minus the burrito.
Coming up next: The 40-Question Makeup Tag