I've been looking forward to writing this article for weeks now, especially since my style has evolved into something much more extravagant, colorful, and even a little campy. Summer in New England can be a little unpredictable, so I like to buy things that can be layered/removed easily if needed. Considering I'm going to be spending quite a bit of time volunteering in a barn, my go-to outfit this summer is mostly going to be shorts, a t-shirt, and a pair of boots adequate for walking in the mud.
Oh, speaking of boots, I bought these shoes from Dolls Kill recently, and I will DEFINITELY not be wearing these in the mud! If you've heard of Dolls Kill, you know that their shoes and clothes are on the pricier side, but I actually got these fabulous shoes on sale. They were originally over $100, but I got them for less than $60 over Memorial Day weekend. They may look impractical to you, but I've already worn them to the grocery store, an ice cream stand, and outside by building to walk my dog. They're surprisingly comfortable, because despite the giant platform, the heel actually isn't that high. I've been super into cool-tones lately, as you may have noticed from my hair and makeup. I'm looking forward to shopping at Dolls Kill in the future and adding to my ridiculous shoe collection!
---
I actually haven't gotten this in the mail yet, but I ordered the Blue Blood palette from Jeffree Star Cosmetics and I am SO EXCITED to put this on my face. Picture this: it's a breezy day, my teal hair is in two pigtails, I'm wearing my holographic platform boots, and Blue Blood is blended to the gods on my eyes. I think it's a look, and I'm here to own it. I do intend on making a review for this palette, so if that's something you'd like to see, let me know!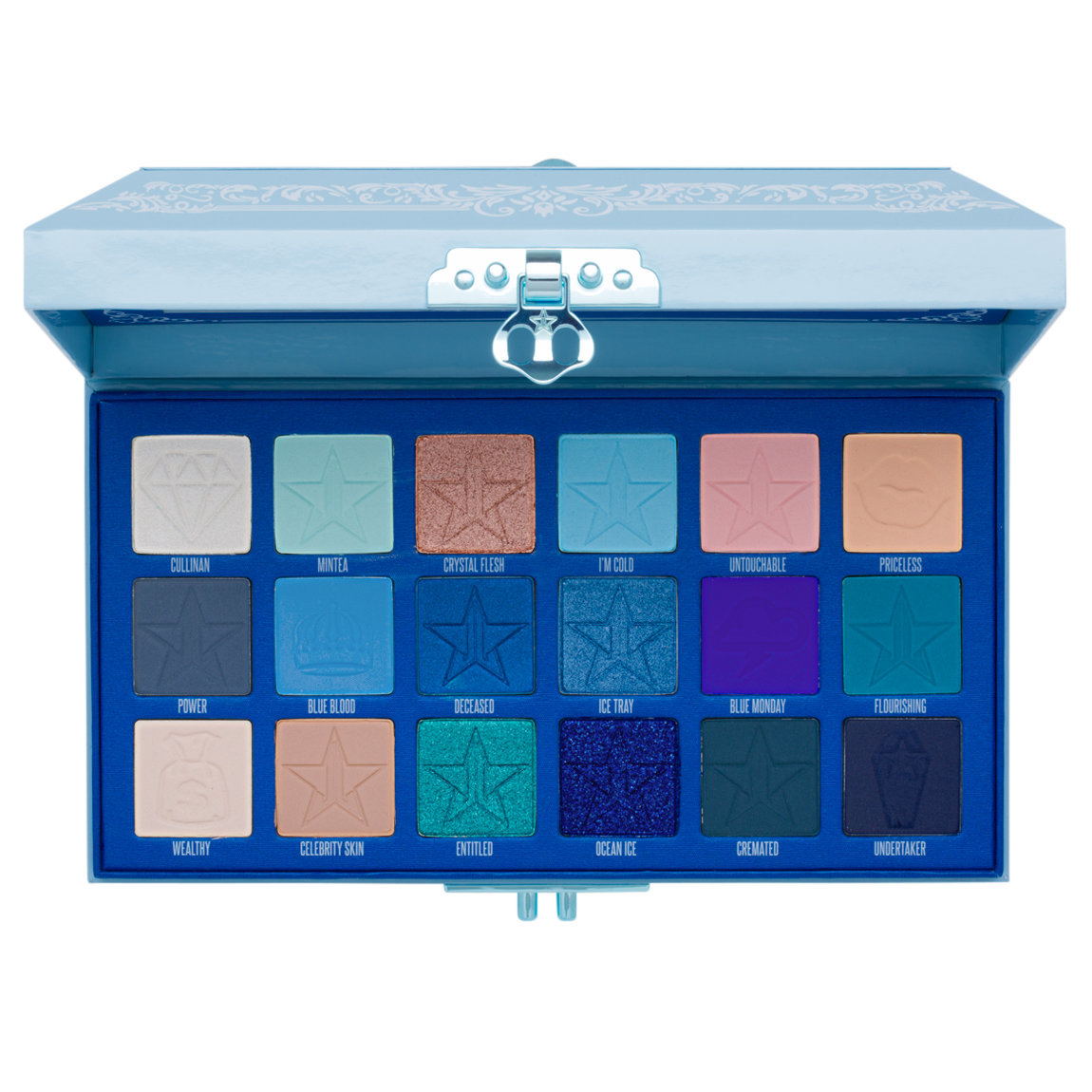 ---
Like I said, this summer is going to consist of a lot of shorts and t-shirts, so when I saw this Rocketman shirt at Kohl's, I freaked out. Elton John, the KING of camp, has been one of my favorite musicians and style icons since I was in elementary school. If there was ever a shirt to pair my platform boots with, it's this one.
---
The last couple things I bought are probably more stylish, albeit, less functional for casual wear. You all know that I hate the heat, so on humid summer days, I want to wear as little clothing as possible. This rainbow halter top is going to be perfect for Pride festival, which I'm going to be attending later in the month. I also found this black mini-skirt with SHORTS under it, so I don't have to worry about flashing anyone while I bask in the pain and agony of summer.
---
The summer is still young, so I'm sure I will be adding a few additional pieces to my collection. I'd love to do a Dolls Kill haul, but like I said, there clothes and shoes can be pricey unless a sale is going on. I'm so excited to spend the summer adventuring and (hopefully) partying at my favorite gay club, and you already know I'm going to be up on that stripper pole with my platform heels on, screaming along to "Born This Way".
Coming up next: 12 Surprising People Coined as INFJs (Non-Fiction & Fiction)