As someone who's very interested in psychology, sociology, and culture, I've been fascinated with the Kardashian/Jenner clan since they rose to social media prominence. They're one of the most famous families of all time, and arguably the most famous celebrity family. You can think whatever you want about them, and I have my opinions too, but I don't think you can deny that there's some talent there.
What is talent, anyway? How do we define it? In Hollywood especially, we usually think of singing, acting, and dancing as examples of celebrity talent. However, I'd like to argue that having incredible marketing skills and being social media savvy could also be considered a talent, such as with the Kardashian clan. How many of you can say that you've single handedly built an entire empire yourself based off your family name and your body? I sure can't. 
The point of what I'd like to say is this: you don't have to like them, but I think we all owe the Kar-Jenners some credit. I personally don't agree with everything they do, but I still view them as powerful female businesswomen in a male-dominated industry. Yes, their bodies and their sexuality play a large part in their brand, but they are in full control of their autonomy and choices. Nobody is telling Kim Kardashian she needs to pose nude for magazines- she's doing it because she loves her curves and she wants to empower other women to feel the same. I can't argue with that. 
Anyway, back to the marketing thing. Let's talk about Kylie Jenner for a minute. Do I think she's a self-made woman? No- that's a laughable claim to make, that Kylie Jenner could ever be considered "self-made." Jeffree Star? Yes. Kylie Cosmetics? Not even close.
However, just because she's not self-made doesn't mean she isn't a brilliant business owner. The launch of her self-owned makeup brand, Kylie Cosmetics, sold out within minutes on the first day of sales, causing a worldwide crash to the site. Since then, her business has completely taken off and gone on to incorporate other business endeavors, including Kylie Skin. 
Now a mother to a one year-old baby while still maintaining her thriving business, Kylie is the true definition of a working woman. I'm not saying she didn't start a step above everyone else, but she really took her privileged life and ran with it. She played a substantial role in turning her family name into a fashion empire, and a glamorous, although uncommon model for a woman in the workplace. Not all of us can be Kylie Jenner, but we can strive to have the womanly power she wields. 
You have to remember that Kylie Jenner is barely 22 years old, and constantly being pummeled with hateful comments, slut-shaming tweets, and general scrutiny over every single decision she makes. I'm not saying we should go ahead and excuse every questionable thing the KarJenner clan does (for example, the detox tea advertisements have to stop), but I think we owe Kylie a hell of a lot more credit for not breaking under the social pressure. Not only has she kept her sanity and stayed relevant, she's gone above and beyond what many young twenty-year olds are able to accomplish. Being a businesswoman is a talent. Women who work hard deserve recognition.
You know who else is quite literally working her ass off? Kim Kardashian West. Again, Kim's name, her body, and her reputation is her brand. Not many people can say they've made a living off of those three factors exclusively, let alone a multi-million dollar empire.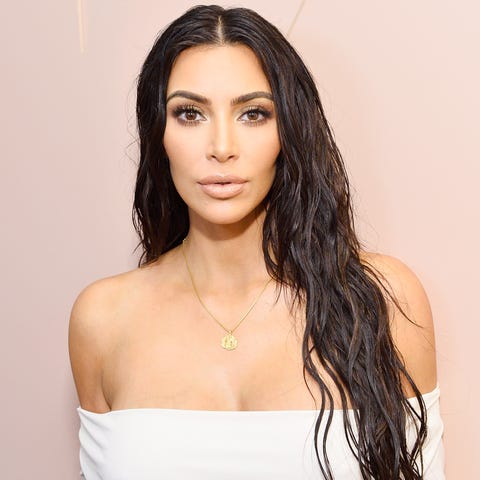 Kim Kardashian West is a pioneer of social media influence and advertising. She's absolutely fascinating to me, to put it short. Taking an extremely unforgiving circumstance, a leaked sex tape, and a subsequent thriving reality TV show, Kim has built herself a life of luxury and power. She is the owner and founder of KKW Beauty, her personal makeup line, and Skims, a line of solutionwear designed for women. While managing her businesses, she is also a social media icon, socialite, advocate, LAW STUDENT, and mother to four young children.
You don't have to agree with Kim Kardashian selling herself for a greater profit. Personally, as a 39 year-old multi millionaire, I highly doubt Kim gives a shit what you think about her rise to success. I'm not going to gloss over the fact that the KarJenner clan, blinded by their privilege, occasionally make decisions that are insensitive and offensive to marginalized groups of people, and they deserve to be criticized for the public blunders they concoct. However, that doesn't change the fact that they are still very good at what they do. And Kim Kardashian West? She has a very thick skin, and she's eager to learn from her mistakes.
I truly believe that if this was a family of men instead of strong, powerful women, the Kardashian-Jenners would not face nearly as much public scrutiny as they currently do. When a man has a strong sense of self and a thriving self image, we call him a "boss" or a "leader." But when a woman does it? Well, she's a "slut" or a "bitch." What if instead of talking about Kim Kardashian's body all the time, we talked about her accomplishments to bettering the world? What if we talked about the legal efforts she has partaken in to free women from prison, to undermine an ambitious project of completely revamping the justice system? The sad reality is, it's a lot easier for us to criticize her than give her credit for the amazing things she has done.
Kris Jenner? Ugh, an icon. A MASTERMIND. You may think of her as a money-hungry cold puppet master, but I think of her as an extremely talented entertainment producer, television personality, and businesswoman. You know what they say: The devil works hard, but Kris Jenner works harder.
I could continue to go on and on about all of the KarJenner women and how they've been instrumental in the shaping of social media marketing, but I'll cap it at Kim and Kylie today. Like I said, you don't have to like them or agree with everything they do (I don't), but I think it's an extremely underdeveloped, backwards way of thinking to claim they have no "talent." The world is changing, the internet is a giant pool of chaos, and the modern notion of a "talented female" is not what it used to be. E! True Hollywood recently put out a really informative short documentary about Kim Kardashian, and I highly recommend it to anyone else who is fascinated by the KarJenner clan. 
So what's next for the Kardashian-Jenners? A brand-new marketing endeavor? Presidency? I guess we'll just have to watch and find out.
---
Picture Sources
GIF: Giphy
Kylie Jenner: Forbes
Kim Kardashian: Hello Magazine
Skims: WWD