*Warning: if you're one of my family members/ a person I'm likely to buy a gift for, don't read this article unless you want to spoil your surprise!!*
My favorite thing about Christmastime, like many people, is spending time with the people I love most and basking in those warm fuzzy feelings. However, I also love giving gifts to people. Maybe it's because I love to plan things, or maybe it's just because I love to make people happy, but either way, I look forward to buying gifts for people every year! This is my gift guide for everybody on your list, even people you don't like but you feel obliged to shop for. How fun!
Without any delay, let's get into it.
---
For The Cute Couple in Your Life / Your Parents: Matching Pajamas
$30-60 │Brand: Any, but I suggest Land's End or LL Bean if you want to be really fancy
This gift could potentially land on the pricey side, depending on where you shop from, but it's adorable nonetheless. When I was putting together ideas for my own gift-giving list, I was seriously considering giving my mom and stepfather a pair of matching flannel pajamas. It's personal, generous, suits their we're-a-team nature, and above all, is just absolutely adorable. It's a great way to remind that couple not only of each other, but also of you! 
---
For The Hard-to-Shop-For Person: A Breakfast Sandwich Maker
$25 │Brand: Proctor Silex 
This could also be a great gift for the person in your life who loves gadgets and kitchen appliances. If I wasn't shopping for other people, I would totally pick this goodie up for myself! I think it's a unique gift, but it also doubles as being extremely practical and guaranteed to be put to use. Make breakfast fun again for your loved one by gifting them this super-nifty breakfast sandwich maker. You can also buy a model with two compartments, if you want to make two sandwiches instead of one! 
Link: https://www.amazon.com/Proctor-Silex-25479-Breakfast-Sandwich/dp/B073R9JSG9/ref=pd_rhf_dp_p_img_1?_encoding=UTF8&psc=1&refRID=RPVBA2J7Q1GZP9S1SAJH
---
For Your Estranged Family Members: A Handwritten Holiday Card
$5-10 │Brand: Any
Speaking from personal experience, there are a few people in my life who I'd really prefer to avoid seeing in person this holiday season. However, to avoid being an outwardly rude, my solution is to send a holiday card with a personalized note. It doesn't have to be super warm and fuzzy, just a quick "Wishing you a happy holiday season!" will get the job done. My mom and I picked up these adorable dog-themed Christmas cards with a blank inside, so I'm looking forward to writing some messages and sending them out. In my opinion, it's the best way to be cordial without overstepping your personal boundaries. 
---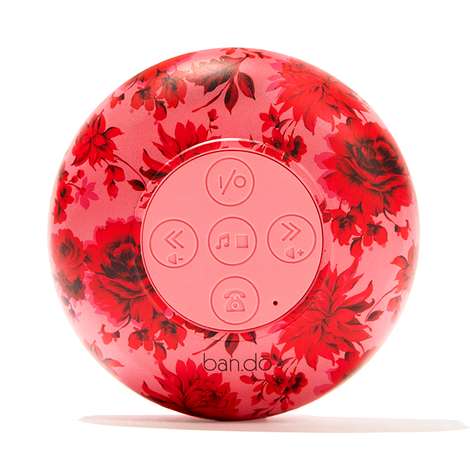 For Your Best Friend: A Bluetooth Shower Speaker
$30 │Brand: ban.do
I can't think of a single person who wouldn't love this shower speaker. It's beautifully designed, it's practical, and it's bound to stick with your recipient instead of immediately being forgotten about. I actually ordered one for myself, because I think it's such a cute idea! As of right now, this model appears to be out of stock, but you can find very similar designs on Amazon and Google. Additionally, if you have Fab Fit Fun, you might end up getting one in your winter box.
Link: https://fabfitfun.com/product/ban-bluetooth-shower-speaker/
---
For Your Studious Friend: An Adorable 2020 Planner
$25 │Brand: Orange Circle Studio
You may remember me boasting about my own 2020 planner towards the beginning of the semester; this is the same exact one but with a different cover design. I love this design because it has both a weekly planner and a monthly calendar that goes through 2020, depending on what format you prefer. It also has some fun extras included, such as a budget planner, a notepad, and a collection of stickers at the back of the book as well. I'm loving the quality and the presentation of this journal for myself, and I know the person I'm buying this for will love it as well! 
Link: https://www.amazon.com/gp/product/B07P7RNYXM/ref=ox_sc_saved_title_1?smid=ATVPDKIKX0DER&psc=1
---
For Your Friend with a Calming Presence: A Set of 4 Candles
$16 │Brand: HITHYS
I don't think I've ever met a person who didn't like candles. These candles in particular are so beautiful in both packaging and quality, I think anyone would be happy with this on Christmas morning. This set of four candles are made of all-natural soy, and includes the scents lavender, rose, gardenia, and lilac. Additionally, after you finish the candles, you can re-use the tins for other purposes, such as holding jewelry or makeup. It's truly the gift that keeps on giving. 
Link: https://www.amazon.com/Lavender-Essential-Aromatherapy-Relaxation-Meditation/dp/B07D34NZZB/ref=pd_rhf_dp_p_img_4?_encoding=UTF8&psc=1&refRID=JY8TSVEMRTP9JXZC6N7Z
---
For The Makeup Lover: These Donut Eyeshadow Palettes
$7 Each │Brand: Revolution Beauty
Revolution Beauty is one of my favorite makeup brands that puts out affordable yet high-quality content. These little donut eyeshadow palettes in particular are some of my favorite goodies, and they'll make for great stocking stuffers as well! There are five different donuts, if I'm correct, and each palette has a distinctly different color theme. I've gotten a great use out of these so far, and I love that they're so inexpensive and easy to find. You can pick them up at some Ulta locations yourself, or order them online from the revolution beauty website.
Link: https://www.ulta.com/donut-eyeshadow-palette?productId=pimprod2004570
---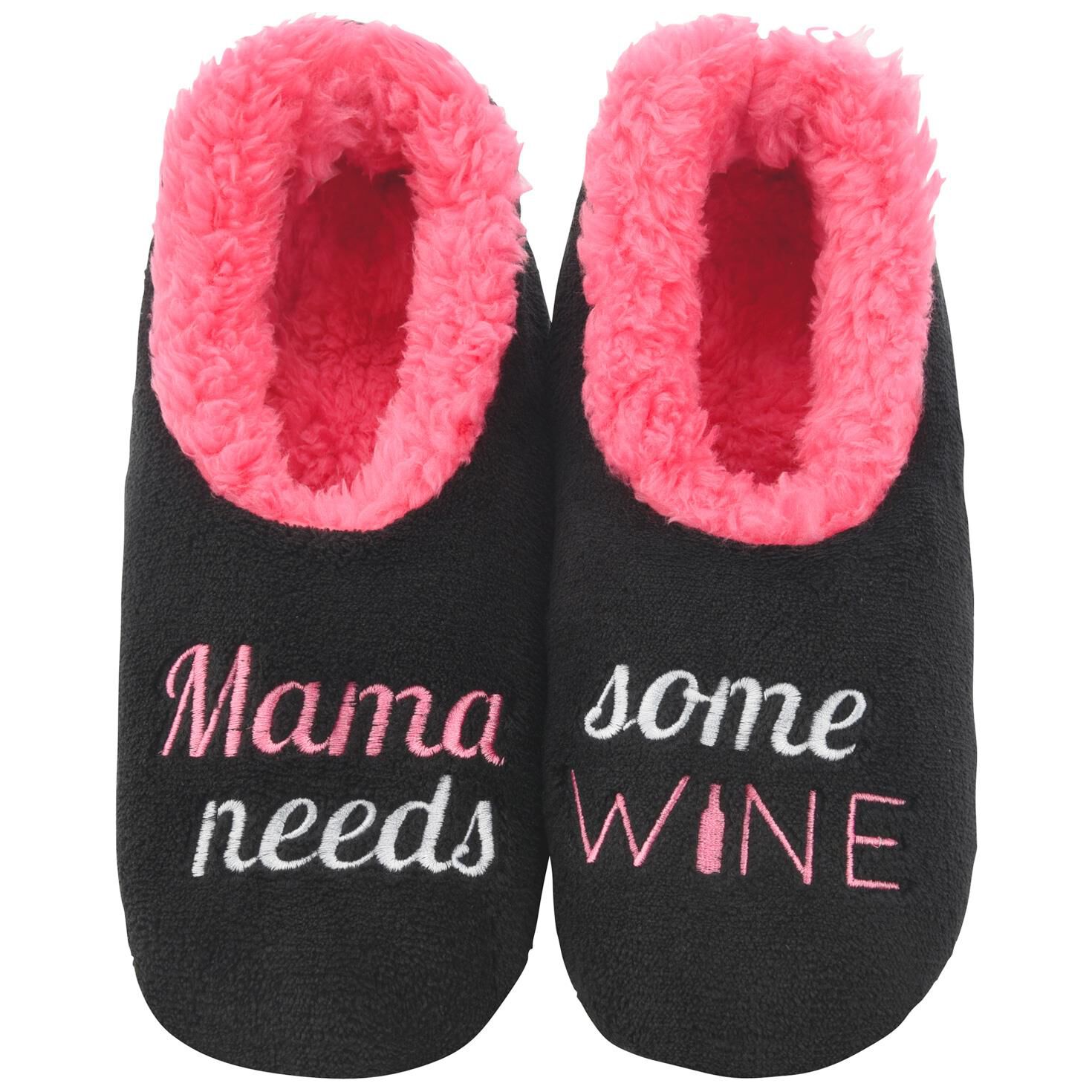 For Anyone: These Amazing Slippers
$16 │Snoozies
This is definitely more of a silly gift, but I absolutely love these slippers and I wish I had someone on my personal list to give them to (I was going to give them to Eli, but I ended up picking something else). Nothing says "Have a happy holiday" like a pair of fuzzy slippers with an inspiring message on them! These slippers have a five-star rating on Amazon, with many praising the comfort, warmth, and overall good quality. Additionally, they're machine washable! You can get them yourself by clicking the link below. 
Link: https://www.amazon.com/Snoozies-Classic-Applique-Slipper-X-Large/dp/B07F98YJSH/ref=pd_rhf_dp_p_img_3?_encoding=UTF8&psc=1&refRID=Z81N2CKETSQJ520QHDAT
---
And Lastly, For Your Dog: A Treat-Dispensing Puzzle Toy
$15│Outward Hound
I make a point of buying my dog a Christmas gift every year, because it's so goddamn adorable to watch him rip open the packaging with his mouth and get excited. Puzzle toys are a great gift to give any dog, especially if you leave him or her alone for most of the day and worry about your pet getting bored. My dog loves puzzle toys- his favorite right now is a puzzle ball that you can hide treats in- and I'm sure he would love this one as well.
Link: https://www.amazon.com/Nina-Ottosson-Outward-Hound-Puzzle/dp/B0719Q89XH/ref=pd_rhf_dp_p_img_4?_encoding=UTF8&psc=1&refRID=VD8ZF98N0DTMN1PHR8Z8