With the current circumstances, I've had a lot of time to crack down and get some much-needed reading done. I'm the kind of person who loves to re-read books, so if some of these titles look familiar, that's why! However, there are several new books that I'm super excited to dive into right now. I hope you find this article helpful and informative, and maybe, it will encourage you to pick up some new novels as well. *Side note: these are not all of the books I'm reading, just about two thirds of them! Altogether, I'm currently reading about sixteen books.*
---
Memoirs of a Geisha | Arthur Golden | Historical Fiction
This is probably my fifth time reading Memoirs of a Geisha, and I can assure you it will not be the last. I LOVE this book. I remember the first time I read it was for a school project in high school, and though I dreaded the idea of a book assignment at first, it didn't take long for me to fall in love with the story and devour the entire novel. I think one of the reasons I love this book so much is because of how much I identify with Sayuri's sensitivity and empathy. It's truly a beautiful, fluid, elegant recount of Japanese history, and I get a great deal of peace and clarity from reading these pages.
---
Slaughterhouse Five | Kurt Vonnegut | Satire, War Novel, Science Fiction
I'd always heard of Slaughterhouse Five, but I'd never read it before now or even knew what it was about. However, about three weeks ago or so, I was in my boyfriend's dorm room and noticed a copy of the book under his bed. He assured me I would love it and gave me the copy to borrow, and goodness was he right. It's not a difficult book to read grammatically, but the subject matter and the themes are really deep and sometimes quite difficult to stomach. I laughed a few times throughout the book, but to be honest, I mostly cried. I've been touched so much by this unique, unexpected story, and I almost don't want it to end. Highly recommended by me if you haven't read it already!
---
Disappearing Earth | Julia Phillips | Mystery, Psychological Thriller
I actually just finished reading this book a couple of days ago, and since then, I've been scouring the internet for forums, threads, and discussions about this incredible book. It's a perfect combination of mystery thriller with soft, elegant storytelling, and unlike many mystery novels, it's not gory or graphic at all. The story can seem a bit fragmented at times, but trust me when I say it all comes together beautifully at the end. The final chapter of the book absolutely shocked me, and I've been thinking about it (and searching the internet for discussions) ever since. I would recommend this book to all book lovers, crime junkies or not.
---
The Tale of Genji | Murasaki Shikibu | Novel, Fiction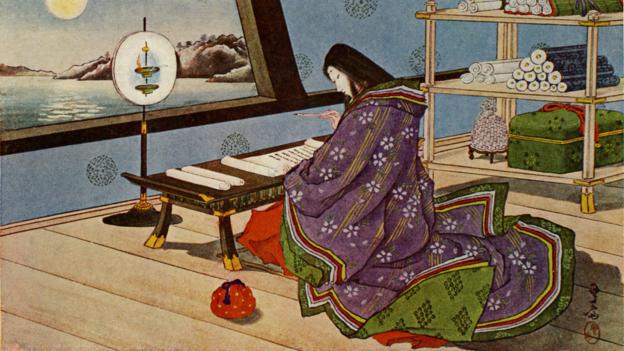 I tend to be drawn to big books, so it's no surprise I had to buy this giant 1300 page piece of beauty. Fun fact about this book; it's believed to be one of the first (or even THE first) novels ever written. I'll be upfront now and say this book isn't for light readers- it's translated from ancient Japanese, and it's LONG AF, but I personally think the story is very interesting and beautiful. Considering the history of the novel and the amount of times it's been translated, I actually find the writing to be very fluid and elegant to read. Essentially, the novel centers around a man named Genji and his intense mommy issues (and how that manifests in his love affairs.) So far, I'm a fan. Only about 1200 pages left.
---
Anne of Avonlea | L.M. Montgomery | Novel, Fiction
Although many people don't know this, Anne of Green Gables is actually a part of an eight-book series that details Anne's entire adult life, and even the lives of her children. Anne of Avonlea is the second book in the series, so it picks up right after Anne and Gilbert rekindle their friendship and become teachers. I love reading about the adventures and mishaps of our hero, Anne Shirley, so of course I am always excited to see where her story continues and flourishes. If I am correct, this is my third time reading the story, and I am just as interested now as I was the first time I ever picked up Anne of Green Gables. It's a perfect, classic story, and I think everyone should read it at least once in their life.
---
Sisters in Law | Linda Hirshman | Biography
This book is a little bit different than the other ones I'm reading, because it's a nonfiction, biographical account rather than a whimsical story. I'm actually very interested in history and nonfiction pieces, particularly those centered around women, so I was really excited to pick up this book. I really enjoy a review on the back of the book that describes it as "gossipy," because that's exactly how the book feels. I love kicking my feet up on the couch and cracking open this book to see what Ruth Bader Ginsburg and Sandra Day O'Connor are up to, and I especially love the cultural and historical insight this book gives me as a woman. It's truly a remarkable recount.
---
The Tubman Command | Elizabeth Cobbs | Historical Fiction
It's a little known fact that I am a huge Harriet Tubman stan, as I have been since I read all about her in second grade. It probably goes without saying that I was absolutely thrilled when I came across this book over winter break in a local bookstore, and I had to buy it on the spot. I love that this story is historically accurate in several ways, but also adds a sense of whimsical and magical adventure. If you love historical fiction and strong female leads, I highly recommend picking up this book.
---
In A Dark, Dark Wood | Ruth Ware | Psychological Fiction
This is yet another book I've read before, but I loved it so much, I had to pick it up again. I'm really drawn to mystery novels and psychological thrillers, and this book in particular really pulled me and left me feeling amazed by the last chapter. I also loved the setting of the novel: a bachelorette party in the middle of the woods? Of course it's bound to be a wild story. It's not as creepy as some of the other mystery stories, but it's still a great story that I enjoy getting sucked into.
---
America: The Last Best Hope | William J. Bennett | American History
Like I said before, I'm really interested in history and nonfiction, so I've been slowly but surely getting through this giant recollection of American history. I have to say, I'm not a huge fan of William J. Bennett himself, but this is an interesting book and I'm finding the content to be very informative. I feel like it's really important to have an understanding of where you come from and what has shaped the modern times, and that's exactly why I'm reading this collection. I'm especially looking forward to reading about World War II, which comes in the second volume.
---
All The Light We Cannot See | Anthony Doerr | Historical Fiction
Admittedly, I bought this Pulitzer-prize winning book ages ago and just haven't stuck with it (and then I forget what happened, so I start over!) However, I am determined to get through the book this time. It's a beautiful, elegant, almost poetic fictitious story of two paths crossed during World War II, and I absolutely love the writing style. Interestingly, the short yet impactful lines actually remind me quite a bit of Kurt Vonnegut's writing style. If you liked Memoirs of a Geisha, I guarantee you'll like this story as well. They're both gorgeous, fluid retellings of true history, with a storytelling twist.
---
I hope you found this article helpful and informative! Maybe it will even inspire you to pick up a few new reads yourself during this awkward period of quarantine. Have you read any of these books before? Let me know in the comments!