March has been a weird month. Unless you're living under a rock, you've probably been hearing a lot of hubbub about the coronavirus and how it is affecting the everyday life of people around the world, including students such as myself. 
With that being said, I am spending a lot of time cozied up indoors. All of my classes are online for the rest of the semester, I've moved out of my dorm, and my spring break is extended by an extra week. This is the ultimate list of everything I've been loving, using, watching, and listening to in the month of March. 
---
Music | The Velvet Underground
My music tastes have been really expanding lately, and one band in particular that I'm really loving is The Velvet Underground, particularly the album The Velvet Underground & Nico. I absolutely love the experimental style of the album, and the different themes that present themselves in each individual song. They're definitely game-changers in the music scene, and I really appreciate their controversial lyrics as well. My favorite songs off the album are 'Sunday Morning,' 'Venus in Furs,' 'I'll Be Your Mirror,' and 'The Black Angel's Death Song.'
---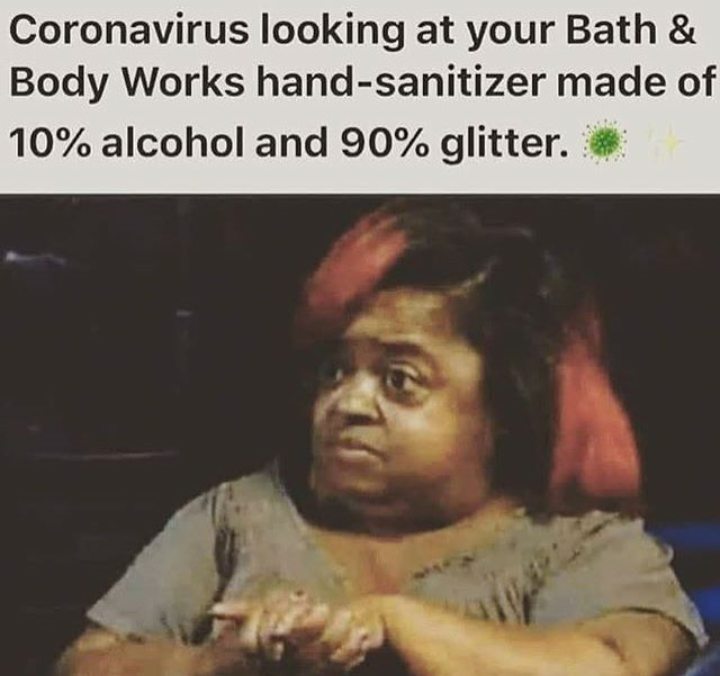 Health and Beauty | Hand Sanitizer
Remember all those little Bath and Body Works scented hand sanitizers? I'm feeling pretty good knowing I have about seven of them in my makeup collection right now. Obviously, with the pandemic sweeping across the world, washing your hands and using hand sanitizer has never been more important. I don't leave the house very often these days, but when I do, I always make sure to drop a little hand sanitizer bottle into my bag. I'm not sure if hand sanitizer is totally sold out by now or not, but if you can manage to find it, I highly recommend picking some up!
---
Health and Beauty | glow highlight & contour palette | tarte
If you read my Fab Fit Fun spring box review, you probably recognize this goodie! I've been super into shiny, shimmery, glowy makeup lately, and the highlights in this palette look absolutely stunning on top of my blush. The palette also has some darker, bronzier shades and a cream contour shade, which I've actually been using to fill into my eyebrows! I've also been using the darker, matte powder to paint on fake freckles. In a nutshell, I'm really getting a good use out of all the shades! I also really love the sweet, sugarly smell of the palette; it's a nice little bonus. 
---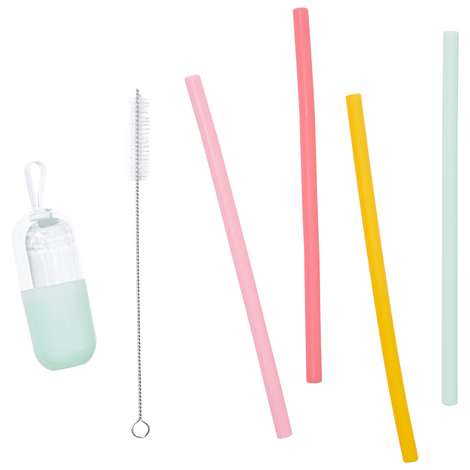 Home and Decor | Silicone Straws | Chic & Tonic
This was yet another lovely surprise I received in the Fab Fit Fun box, and I'm so happy to receive yet another sustainable, low-waste product to incorporate into my daily life. It's hard not to love these silicone straws- they're colorful, funky, and practical! I also appreciate that the kit comes with a brush cleaner and a carrying case, so I can hygienically bring the straws out on the go with me (like I said, it's not like I'm really going anywhere anyway.) 
---
TV | Mindfield | Vsauce/Michael Stevens
I've been a huge Vsauce fan for years now, and now that I have essentially nothing to do and the hours are stretching out before me, I've certainly been watching a ton of Mindfield to pass time. There's something relaxing about the episodes and the way they are presented that even helps me to nod off at night! The Mindfield series was previously a part of the YouTube Red subscription, but if I am correct, all of the episodes are actually free right now. If you're bored out of your mind and you need some new shows to watch, consider tuning into Mindfield and join me in my obsession of knowledge. 
---
Movies | Rushmore | Wes Anderson
As some of you may know, I am on a quest to watch every single movie with Bill Murray in it by the end of 2020. Yes, it is my New Years resolution, and yes, I am 1000% serious about it. The most recent Murray movie I watched was Rushmore, directed by the fantastic and wonderful Wes Anderson. The movie is sweet, extremely quirky, sad at times, soft most of the time, and almost ethereal and unreal in the way it makes you feel. I really don't know how to describe it. After I watched this movie, I basically just cried and cried because it was so perfectly executed and bittersweet. After you finish binge-watching Mindfield, don't forget to put Rushmore on your list!
---
Nathaniel
Because he's always my monthly obsession 😉
---
Thanks for reading! Remember to subscribe to my email list if you're interested in being notified every time I post. Stay safe and healthy, everyone!