Spring has sprung, and now that I'm gearing up and getting ready for my first apartment, I've been dedicating a lot of time to learning new recipes. One of my current favorite recipes at the moment is loaded enchilada pasta, and yes, it's just as extra and fantastic as it sounds! If you're a fan of comfort food, I promise absolutely nothing beats this cheesy, goopy concoction. It's also relatively cheap to make, as it mostly requires kitchen staples such as beans, noodles, and canned goods. I'm not even a huge fan of Mexican food, and I absolutely LOVED this recipe. All of my close friends and family know I'm a notoriously picky eater, so the fact that I was willing to try the very elusive loaded enchilada pasta really says something about this dish.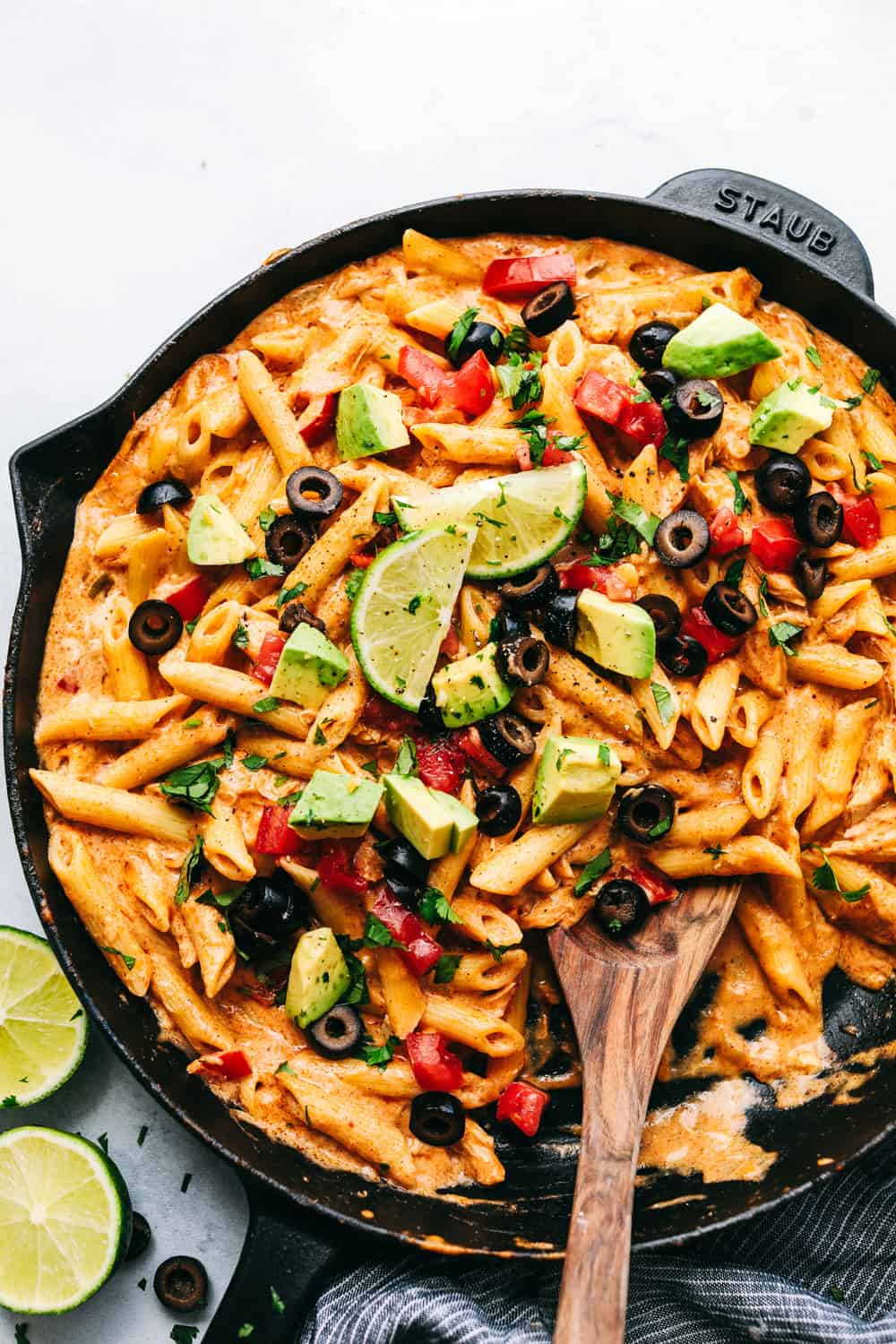 Although hot dishes are typically not associated with the spring and summer months, I think that this is a great recipe to enjoy during the transitional months. It's interesting, it's creative, and it's bound to delight your friends and family! Just like spring, it's bursting with colors and smells, and furthermore, it's a perfect Mexican dish to serve on Cinco de Mayo on May 5th. 
Here are the quick facts about this recipe:
-It's super easy to make, because it only requires one pot to throw everything into. It usually only takes a half hour for us to prepare, so it's super speedy as well! It also produces about six servings.
-Black beans are a fantastic source of plant-based protein, so if you're trying to get away from eating meat, this is a perfect, flavorful dish to start with. Beans are also a great source of iron, calcium, and magnesium.
-Like I said before, this recipe is totally economical as well because it mostly uses pantry staples. Particularly with COVID-19 forcing people to cut down on their spending, loaded enchilada pasta is a great meal to prepare and feed your family for under $10.
I came across this recipe in the Budget Bytes cookbook by Beth Moncel, and since I can't find a copy of the recipe online, I'll go ahead and insert Google Books link below so you can make it yourself! The recipe is located on page 104. Let me know if you make this recipe and what you guys think about it! It's such a hidden gem for pasta lovers such as myself.
PS: Budget Bytes in general is such a great cookbook, especially for fresh college students who want to cook on a budget. I highly recommend buying the full text!