In the two or so years that I've been blogging, it's been really interesting for me to see which articles get more traffic than others. I have noticed that the articles which do best are the same ones that I had previously googled a lot about myself, so I suppose it makes sense that the search engines would push people in my direction. Today I'm going to go over my top 5 most popular posts and show you how many views they have earned (as of 4/18, the day I am writing this. Since updating to a premium plan very recently, the traffic for these posts has gone up even more!) 
---
Views: 4,439
To date, this is my most-viewed article on my blog. Even though Julia Zelg is not a particularly famous YouTuber, she has still created a lot of conversation on the internet, and there is even an entire forum dedicated to covering her. When you search for Julia Zelg on Google, one of the first things that pops up is that thread, and right below that thread is my blog. With that being said, I think a majority of my views definitely come from people who are trying to find more information or drama about Julia, and that is only further pushing my blog up in the search queue. I think it says something very interesting about our culture that drama and 'tea' is what will garner content creators such as myself the most views, don't you think? With that being said, I totally get it. I mean, the title of the article is literally 'Should We Be Worried About Julia Zelg?' I'm sure Julia has read the article, and even though it could be perceived that I'm shining a negative light on her in the piece, I genuinely really like her as a person (I've met her) and I really hope she appreciates the concern of her fans. I also don't think I'm going to be covering any Julia Zelg news from now on, even though it brings me a lot of traffic, because I think too much media scrutiny on her could be damaging for her well-being (even if it is well-intentioned, like mine is.)
---
Views: 2,843
This was one of those topics that I had previously tried to research myself but could never find any information for, so I decided to go ahead and write my very own article about it. Apparently, a lot of other people were wondering the same thing about Coraline. Coraline is one of my absolute favorite films, and the more I watch it, the more I want to analyze it. In general, I absolutely love analyzing films, and I'd definitely like to write some more film articles in the future. I was really pleased that so many other people agreed with me about this topic, and I think there are several dynamic theories about this movie yet to be explored. It actually wasn't getting too much traffic for a while, but in the last few months (around last September,) it randomly started to garner hundreds of views. To this day, I am very proud of this article. 
---
Views: 2,756
This article is very special to me because it was the first piece I wrote to be noticed by a "famous person," i.e., John Maclean himself. John Maclean is a makeup artist and YouTuber based in London, and if you've watched his videos before, you're definitely familiar with his unique style, impressive vocabulary, and overall vampire-esque beauty. I wrote this article to praise him for his individuality and creativity, and by some magic, he noticed it and thanked me via Twitter. After that, like I said, this was my first article to get substantial traffic after being noticed. I received so much love from other John Maclean fans as well, so that was an amazing feeling! Even though I wrote this article so long ago, I'm still very proud of it and I'm very happy John now knows how much I appreciate his work. I'm also so grateful to him for giving me a platform and a voice to share my writing. 
---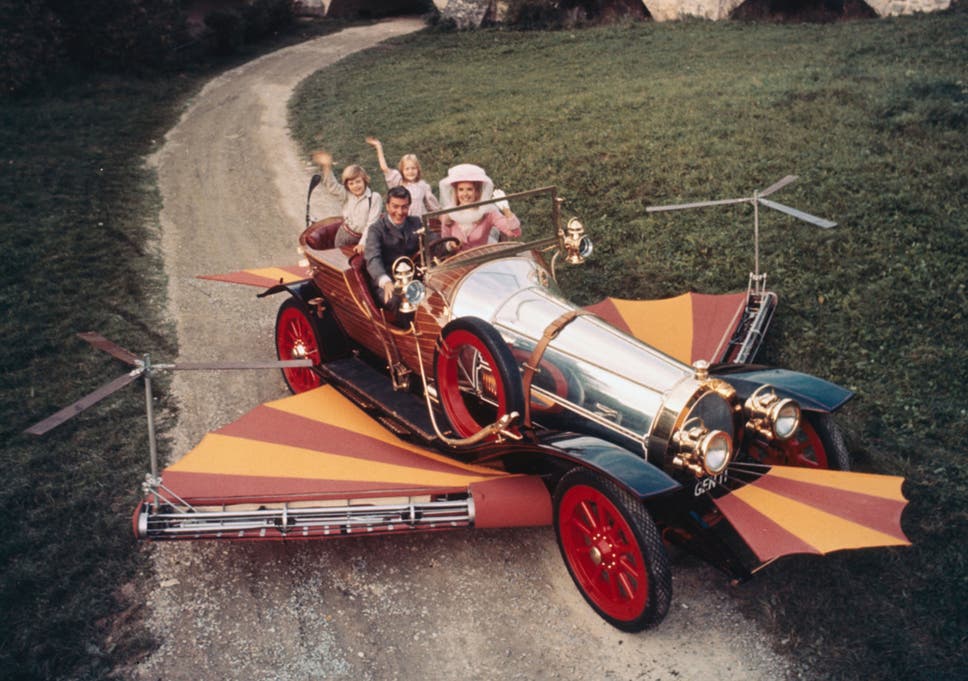 Views: 1,733
Fun fact, on Nathaniel and I's first date, I mentioned that I had written this article and he read it from start to finish right next to me. And then we had our first kiss about two seconds later, so that's what I think about whenever I see this article pop back into my life (I know, it's a terrible connection.) Like the Coraline article, this was a subject I did a ton of research on but couldn't find a lot of other people talking about, so I decided to go ahead and write my own piece. Even though I think Chitty Chitty Bang Bang is a wee bit problematic, I actually really like this movie a lot because I grew up with it. Nathaniel thinks the article and my description is absolutely wild, since he hasn't seen it in years. I can only imagine how somebody would feel reading that article if they had never seen Chitty Chitty Bang Bang. I'm pretty sure my entire description of it sounds like a nightmare. 
---
Views: 859
My fifth most-viewed article is an exposé of the company Berrylook, aka NinaCloak. Basically, they're one of those scammy overseas companies that advertises fake clothing, steals your money, and then sends you absolute shit (or nothing at all.) I've never been scammed by them, but I almost was, so I decided to write a warning piece to other consumers who may come across their deceiving ads. Based on my traffic and response, it sounds like a lot of people were almost scammed or unfortunately had terrible experiences with this fake company. I'm glad I was able to offer a voice to people to leave their experiences in the comment, and maybe, I could have even saved somebody from almost ordering from this fake brand. Always be extremely wary before you drop money online, folks! 
---
So, that's my summary of my top five articles, traffic-wise! Maybe down the line I'll post a summary of my top five articles I've ever written, if that is interesting to you. Let me know what you think in the comments, and don't forget to subscribe to my email list if you want to be notified every time I post! Thanks so much for reading.