2020 has been an interesting year for all of us, and we're only about halfway through it. Obviously, the global pandemic is causing a lot of chaos and turmoil in my own life, but that's not the only eventful thing to happen for me this year. In fact, every month so far has more or less brought its own changes and milestones for me. Today, I want to go through the events of my life so far in 2020 and muse over them with you. We've still got six more months until 2021, and I can't even begin to imagine what the next few months will bring to my life.
January | Completely aside from coronavirus, like I said, the past few months have been an extremely eye-opening experience for me. Last September, I entered my senior year of college, and the third week of January marked my final semester as a college student. For a couple of reasons, I was entering my final semester with my head held high and a sense of relief and calmness. Fall 2019 had been a successful semester for me self-esteem and emotion-wise, but health-wise, I went through a really difficult period of insomnia and debilitating anxiety. I was looking forward to this upcoming semester because I had alleviated most of my insomnia and my anxiety, and I was really proud of the progress I had made with my health. Fall 2019 was also the first semester during which I felt really comfortable and happy with myself, so I was looking forward to continuing those friendships and seeing my friends again. I know that self-confidence doesn't really develop overnight, but for me it kind of…did? Last fall, I really just woke up one day and noticed that I was happy with myself. I felt good about who I was and the person I was becoming, and other people seemed to notice the new me, too. I was laughing a lot and I was making other people laugh, which was an amazing feeling. This absolutely carried into January for me, and being reunited with my college friends felt so good! For the first time in my entire college journey, I was hanging out at other peoples' dorms, eating with friends at the dining hall, and feeling comfortable giving presentations. I was also starting to daydream quite a bit about graduation (and actually dreaming about it as well;) thinking about how I was going to decorate my cap, visualizing myself walking across the stage, etc. Obviously miss 'rona kind of killed that dream down the line, but oh well, that's life.
---
February | February was probably the most confusing, stressful, wonderful, and turbulent month of 2020 so far, hands down. So where do I begin?
I guess I'll begin on Sunday, February 2. I was single at that time, but I wasn't really thinking too much about it or putting myself down about it. Actually, I was having the time of my life, and really enjoying going on casual dates, feeling really happy with myself, spending most of my time with my friends, etc. A couple of nights before Superbowl Sunday, on that Friday, I went to a small party at my friend's dorm and had a pretty good time drinking wine and playing video games with my friends. I was supposed to go out on a date with a girl in Cambridge the next day, but when I woke up on Saturday morning, I was so goddamn hungover, I asked her if we could push it to Sunday instead. So we did. And on Sunday, I was still feeling like shit, but I didn't want to cancel again because she seemed really nice and I was dying to get off campus. So I dragged myself out of bed, put myself together, loaded my Charlie Card with $4.50, and hopped on the green line towards Park Street. I remember being a little bit anxious about going out to dinner that night, predominantly because I was exhausted and I felt like shit, but also because I had basically zero dollars at the time and even the train fare was stressing me out. I also really don't like taking the train by myself at night, and since I had to go all the way to Alewife from Riverside, well, I definitely thought about cancelling again more than once. 
So I got to Alewife, and the date was okay. Like I said, she was a really nice gal, but I definitely didn't feel a spark with her and I was totally annoyed with myself on the train ride back to Riverside. It kind of felt like a waste of an evening, considering I was already debating staying in that night, and with the way things had gone at Bertucci's, I was really regretting the evening. I got back onto the red line, took the train inbound to Park Street, transferred to the green line, and around 9pm or so, I transferred off of the shuttle bus and made my way down to the Reservoir station for the rest of my stretch back to campus. And then something unplanned happened.
While I was waiting at the platform, checking out all of the other people waiting for the train, I noticed a tall, good-looking guy with long blonde hair falling in his face leaning against the wall, with his headphones in and his nails painted black. But it wasn't the fact that he was cute, hunky and blonde that caught my attention, it was the fact that he went to the same college as I did and we had had a class together last semester. So I decided to go over and say hi to him; particularly after the stressful night I'd had, it was honestly such a relief to run into somebody I vaguely knew at a random train station in Boston. He told me he had just seen Little Women by himself at the movie theater, and that it made him cry a few times, and he'd probably go see it again. I told him that Little Women was one of my absolute favorite books. We got on the train together, we rode the train together, and of course, we walked back to campus together, considering we were both going that way anyway. Turns out, we lived about a house away from each other. A few minutes before we parted, I offered up my phone number, and he texted me about five minutes later. "Hi, it's Nathaniel!"
I honestly wasn't expecting anything to come out of this interaction. Even though I voluntarily offered up my phone number, I still didn't really think that anything would come of this. I mean, like I said, I was just busy focusing on myself and hanging out with my friends, drinking moscato and staying up until 2am every weekend. But then I started to make time for Nathaniel, too, and I discovered that he wasn't anything like I had imagined before. Like I said, we had a class together in the fall, and I'd always sort of imagined him as this weed-smoking bro dude who probably liked to skateboard and listen to rock and roll. And yeah, he is into rock and roll, but besides that, I got everything else wrong. He was sensitive and inherently kind, he was a bit gritty around the edges but he still had innocence, he was painfully shy but he wanted to open up to me. So, naturally, we became fast friends with a surprisingly deep bond. We went for evening walks around campus together, musing over our shared interests (and our differences,) and we swapped poetry books and movie suggestions and music trivia. As for me, I wasn't even self-conscious of overthinking anything at all, I was just happy to have him around, with no expectations and no pressure for any specific outcome.
Then, the day after Valentine's Day, I was at a small party in my friend's dorm. I wasn't drunk (or even that tipsy, to be honest,) but I was definitely feeling really bubbly and happily delirious after all the laughing and a few sips of vodka. Around the 11pm mark, I was still wide awake, but I was feeling about ready to head out. And then when the girl across from me started throwing up salad in her mouth, well, that was my call to leave. Without even really giving it a second thought, I texted Nathaniel and invited him over to my dorm to watch Sky High, and he was there, in my room for the first time ever, in about ten minutes.
We DID watch the movie, okay? But then something completely unexpected happened, which was that we started kissing after the movie ended. And that night, I went to sleep happily with Nathaniel laying next to me, with bits of blond hair falling in his face, and the window was open, letting in the cold winter breeze to air out my room a little bit. And since then, we've been completely inseparable. Up until coronavirus happened and all the students were sent home after spring break, we spent about 3-5 nights together, listening to the Grateful Dead and stargazing, sitting on my roof and eating peanut butter crackers. 
When I started dating Nathaniel (or Buck, as his family and I call him,) I felt a sense of internal clarity that I had never experienced before. I'd been in love before, but this newfound love I'd found with him felt like I'd suddenly been let in on this big secret of the universe. Like I had discovered something magical that not everybody gets to experience until it happens to him or her, and here I was, staring at his sleeping face in the glowing moonlight, knowing without a doubt that I'd found my life partner, my perfect person, the man who I was going to marry and buy a house with and grow old with and probably have cute little babies with. And with that realization came the peaceful clarity of true love that so many of us find difficult to describe.
February wasn't all smooth sailing, though. With the addition of Nathaniel to my life, I also lost a beautiful, strong friendship with one of my favorite people on the planet. I can't say very much about that, since it wouldn't be right to breach her privacy and share those details on my platform, but I will say that a very huge misunderstanding turned into the ultimate termination of a friendship I thought would last forever. What I can say is this: if you know that you are doing the right thing for yourself in your heart, then that's just what you have to do and you can't beat yourself up about it. Losing that friendship as a result started dating Nathaniel really sucked, and I cried a lot and even threw up a couple of times because of how I was feeling about the whole thing, but eventually I just sort of had to reach an internal peace with myself. Like I said, falling in love with him gave me so much happiness and clarity, I just had to stop caring about what other people thought about me and us. After all, our love story only concerns two people- him and me. In retrospect, I can safely say I made the right decision.
---
March | Ah yes, March, the month coronavirus really slapped me (and everyone else) in the face. I have to be honest, at the beginning of the pandemic, I didn't really take it seriously. I was one of those people who compared it to a bad flu and believed that everyone was overreacting. I think everything started to really hit me all at once around March 12th, because that was the week my college announced that the campus would be closing after spring break and classes would resume online. Obviously I was terrified and saddened, but I actually didn't react as strongly as you may be thinking. I honestly think I just numbed myself out to everything: no graduation, no senior week, no more friends…I just didn't think about it and completely shut down inside. Even still, I haven't even really thought very deeply about it; I've been feeling very reclusive and quietly angry about the whole thing, but I haven't cried once. I packed up all my stuff, cut my bangs (lol,) said goodbye to what had quickly become my favorite place in the world those past few months, and moved home. I still haven't seen any of my college friends since, except for Nathaniel, of course. Coronavirus could take away my graduation, my friends, my classes, and my spring break, but I refused to separate (both physically and emotionally) from him. It's hard not being able to see him every day like I did at school, but we see each other fairly often, and we're always very appreciative of our time together.
Coronavirus was really hard on my mother too, as a nurse in the Greater Boston area. There were a couple of times when she came home from work crying from frustration, and I felt terrible that I couldn't do anything to make the virus go away. To be honest, we probably both had it at some point, considering we lived together and she was regularly exposing herself to the virus by going to work every week. However, I'm extremely proud of her for staying strong and resilient during the pandemic, and she deserves the very luxurious, lovely vacation she's planning with my stepfather this summer (if the social distancing regulations allow it, of course.) 
---
April | April was supposed to be yet another milestone in my life for me, since my 21st birthday was on the twelfth, but honestly, it just felt like any other day. I'm not exactly saying that in an inherently gloomy way, because I don't like a lot of attention on my birthday anyway, but I was looking forward to drinking margs with my friends at Chilli's instead of spending the day by myself, locked away in the apartment while my mom was saving lives at the hospital. Unsurprisingly, I don't really remember my birthday, but that's alright. I'm just thankful that I got to have one, and that I am able to be on this earth for another year, safe and healthy, surrounded (afar) by my family and loved ones. I don't know if this happened in April or not, but around this time, I also started to feel much more like an adult and like a woman. I actually just looked in the mirror one evening and realized that I felt…different. I had been doing a lot of realizing and developing since January, so I think that played a large part in it, but I definitely have felt like a different, more mature person since then. April was quietly moving and substantial, unlike February and March, which really hit me like a bus. 
---
May | Ironically, May should have been the most exciting month of the year for me, but it was actually the most boring. I will say that I moved into my first apartment, which has been exciting, but also very…lonely. I am grateful for the things I have and the support around me, but I can't help but wish things were different. I wish I was walking across the stage in my cap and gown, like I had been daydreaming about all the way back in January. I wish I had a job and money to spend, instead of counting my quarters at the laundry machine and forgetting my debit PIN at Walgreens because I hadn't even used a card in so long. I wish I was living with Nathaniel and waking up next to his sweet face every day instead of waking up alone at 4am with anxiety attacks and the train thundering right outside my city window. There are so many things that I wish had turned out differently, but that's okay. When things don't go the way I plan, I simply try to say, "I expected that," and then I move on with my life and hope for a better tomorrow. Life will not treat you any kinder or any fairer just because you've been through a few things and you think you deserve it. 
---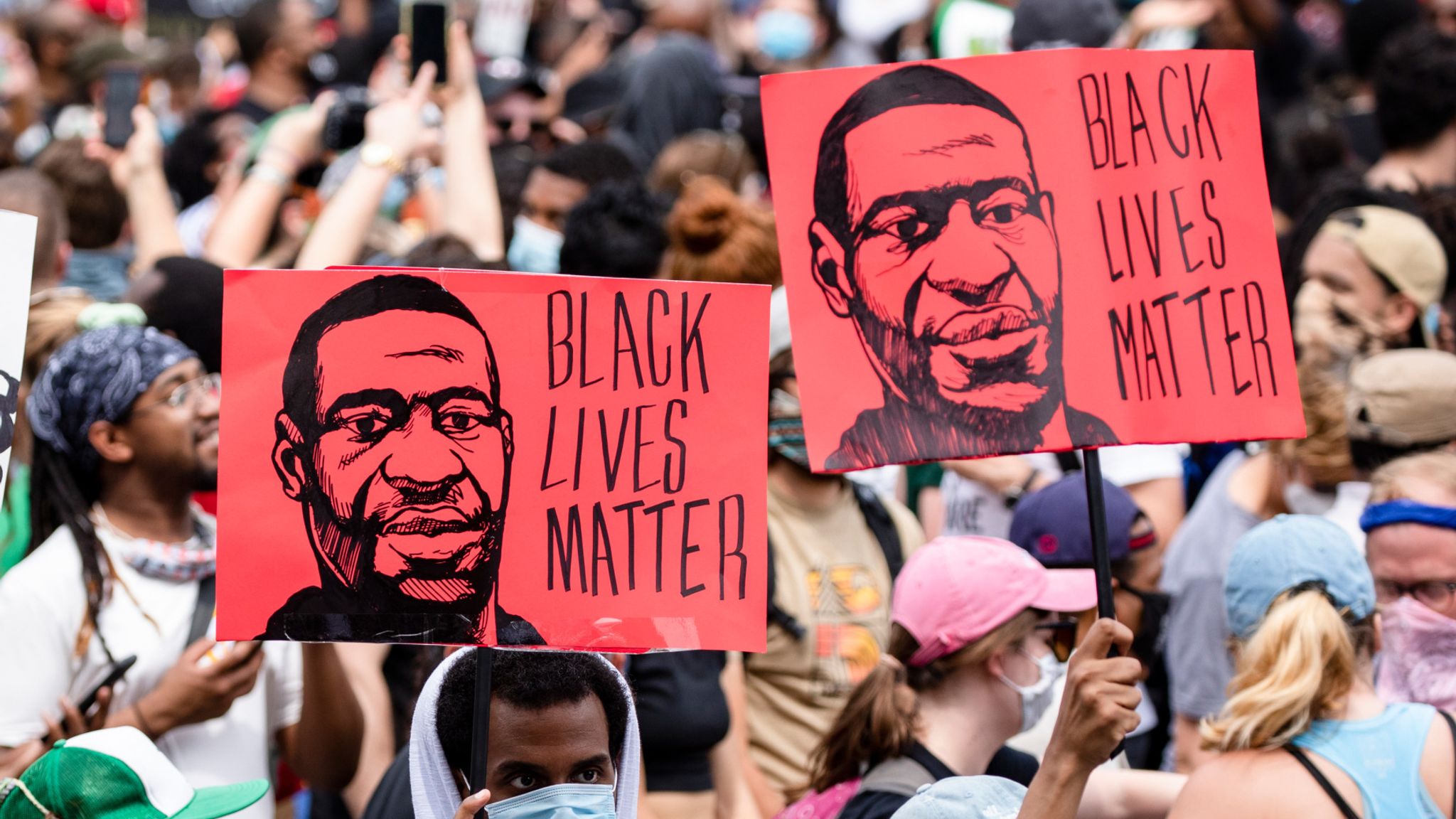 June | While the spring brought the devastating wave of COVID-19, summer brings its own sparks of chaos and turbulence. Police brutality, protests and riots, and the murder of George Floyd have been centric throughout the month of June, as they rightfully should be. It's high time we discuss these horrible racial issues in our own country, and I am proud to be a part of such a critical movement. These uprisings across the nation have also given me an opportunity to examine my own privilege and work even harder at being a better person and ally for my vulnerable friends and surrounding communities. I have donated to organizations, signed petitions, and tried my best to spread awareness on social media, but the battle is far from over. If you have the time and resources, please consider doing the same! Additionally, it is more important now than ever to support black-owned businesses and companies. 
Although some may believe that 2020 is a horrible year, and I do understand that sentiment, I also believe it has sparked so much growth and conversation across the world. Rather than holding the mindset that 2020 is the worst year ever, I am trying to remind myself that 2020 could be one of the most important years for us. We must take these lessons and privations thrown at us and respond with strength, courage, and action- ranging from coronavirus to civil unrest. I truly wish everyone a safe and happy rest of the year, and I am looking forward to seeing where the rest of 2020 takes us. You are stronger than you believe, and I know we can get through anything!