Since emerging into ∼adulthood∼ and learning how to cook various dishes, I've certainly come across my fair share of food blogs. Several of them I discovered through Pinterest (another milestone of adulthood?) but others are blogs I've known and loved for years, such as Budget Bytes and Ellie Krieger. I was drawn to several of these blogs because of their delicious vegetarian recipe selections, but trust me, you definitely don't have to be vegetarian or vegan to fall in love with these recipes.
Supper with Michelle
As I said, learning how to cook dinner and shop for groceries responsibly is like a pinnacle of adulthood. Particularly being a vegetarian, it can be difficult to find yummy recipes that are easy, cost effective, and nutritious, since most of us find ourselves resorting to boiling pasta or toast to save money.
What I like about Supper with Michelle is her site's incredible organization: there are separate pages for vegetarian, vegan, and pescitarian meals. She also has a tab specifically dedicated to soup, which I'm sure I will be frequenting as the months begin to cool down. Right now, I have my horizons set on making the Vegetable Ramen Noodle Soup. What could be a better cheap dinner meal for September?
Nora Cooks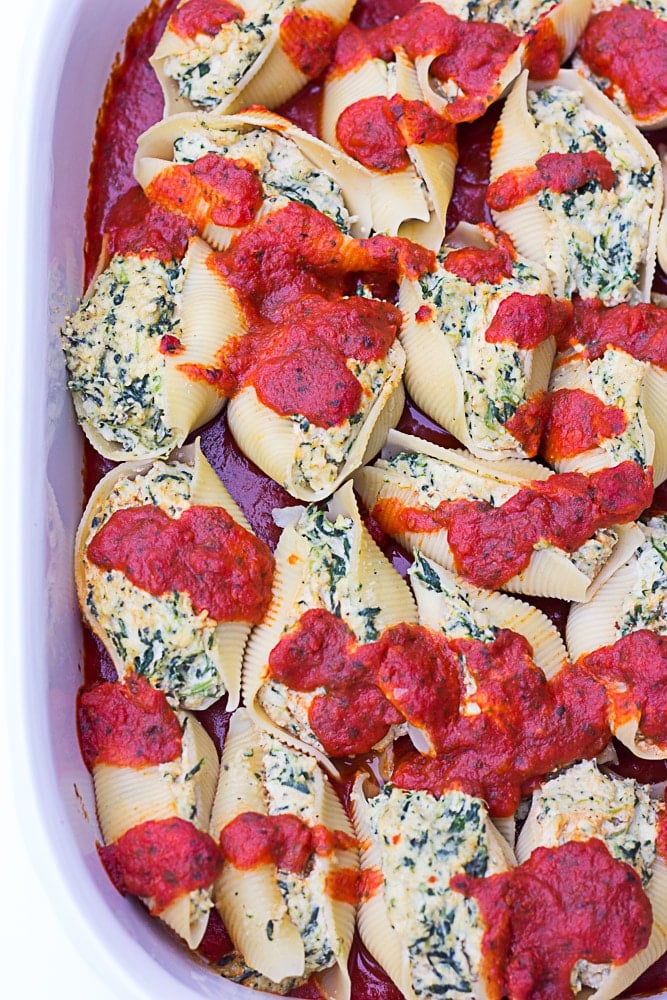 If you are looking for delicious, affordable vegan meals that everyone will love (vegan or not,) Nora Cooks is the place to start. I love that so many of her recipes are classic, simple recipes- just vegan. So many times, people assume that if you're a vegetarian or a vegan, you must only enjoy eating vegetables. That's simply not true; plant-based love desserts, pasta dishes, and classic American dishes just as much as the next person. If you're looking for a place to start, I highly recommend trying her jumbo stuffed shells with spinach– they're incredible and worth every minute of prep!
Julia's Album
Ironically, a lot of the recipes on Julia's Album are actually not specifically vegetarian or plant-based (several of them are pasta or chicken dinner meals.) However, I love this blog because chicken meals are actually extremely easy to substitute with plant-based alternatives. Tofu is a great replacement for chicken, of course, but there are also several believable vegan "chicken" products you can buy at the grocery store (particularly those from Gardein.) I'm really looking forward to making her Chicken Broccoli Alfredo Pasta next week and subbing it out with vegan chicken strips instead. I'll be sure to let you guys know how it turns out!
Budget Bytes
I've been a huge fan of Budget Bytes and Beth Moncel, its creator, for as long as I can remember. My mom originally bought the cookbook, and after I read that so many times it started to fall apart at the seams, I began checking out her blog. What I love about Beth and Budget Bytes is her affordable yet healthy recipes, as the name "Budget" Bytes may imply. As a recent college grad who lives off food stamps, being able to find cheap, delicious recipes has been invaluable to me. I'm looking forward to making her soft 'n' sweet dinner rolls next, with a side of butternut squash soup. Unfortunately, I do not have a link for her dinner roll recipe because I'm using it straight from the cookbook.
Ellie Krieger
Ellie Krieger is yet another OG cookbook author from my childhood, and although her recipes aren't particularly vegan/plant-based oriented, you can easily sub out the meat recipes with your favorite vegan ingredients (similarly to Julia's Album.) As a nutritionist, Ellie Krieger is an expert about how to make recipes that are both yummy and healthy, which definitely takes tons of practice and knowledge to learn. I am so excited to try these Pumpkin Spice Overnight Oats– don't they look absolutely incredible and perfect for fall?
Anyway, those are all of my favorite food blogs! I am super excited to try some of these recipes and tell you guys how they turn out. I think I'm most excited for the pumpkin spice overnight oats and the dinner rolls- what do you think sounds the tastiest? Let me know down below!